Sale!
The Kingfisher.
46,46€
Original Illustration with Kingfisher.
Created for the Inktober 2017 Challenge.
Inks on paper, ~ 13x20cm.
Beware ! -20€ off the regular because of a little tear in the paper :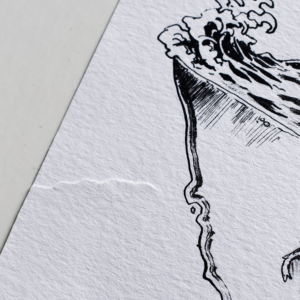 Description
All Arts will be send without any bending and in a bubblewrap enveloppe and a plastic sleeve.